Building with Bricks? Count on our support...
Ancon designs and manufactures fixings systems for the support and restraint of brickwork.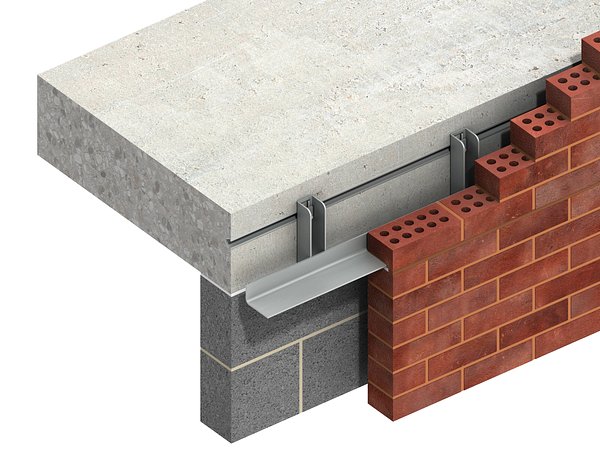 Recognised and trusted worldwide, Ancon offers dedicated sales and technical support, a project management service and installation guidance. Our design and scheduling service includes coordination around obstructions, such as live-end post-tension pockets, varying cavity sizes and corners, at an early stage eliminating problems on site. In addition, we calculate the support system including all fixings.
Shelf angle systems provides flexible, cost-effective design solutions for the support of masonry cladding and are designed to suit specific applications, taking into account loading, fixings position and cavity width.
Download our latest literature below for more information on why an engineered masonry support system should be your first choice.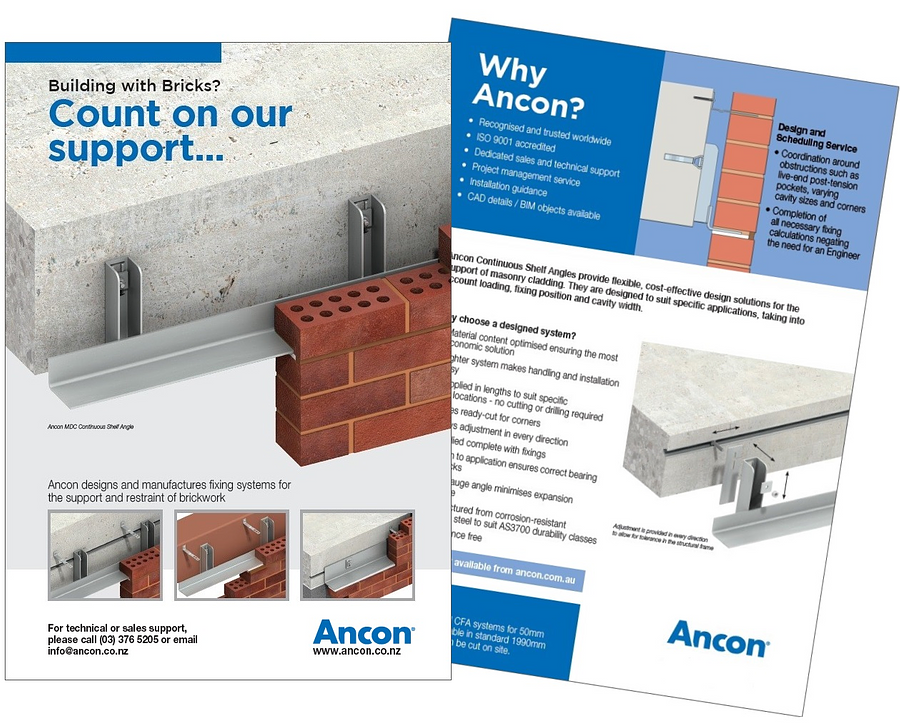 A design sheet is also available to download below to assist with sending your enquiry.
As a future-oriented, innovative company, Leviat focuses on the ever-changing requirements of the industry, and our latest development combines the portfolio of Ancon and Halfen Tension Systems to ensure we meet the individual requirements of our customers.
We are excited to announce the ICC Evaluation Service (ICC-ES) has issued the first appraisal report in New Zealand to Leviat for Halfen HZA Anchor Channels and HZS Channel Bolts.